Special Reports
Trash Problems in Lynn Woods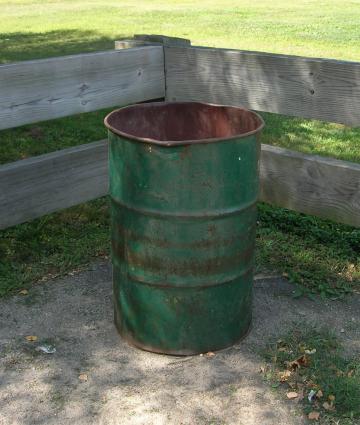 We at Dieselbikes have been riding in Lynn Woods for the past 10 years. Many mountain bikers who have been riding there for longer know what Lynn Woods was like before! Tons of trashed, stolen cars, forest fires and local gangs where considered the norm and you did not enter unless you watched your back. At one point, the place was becoming a dumping ground and it appeared there would be no fix.
Over the past ten years, much of these problems have changed for the better due to many volunteer groups such as GE, Friends of Lynn Woods and NEMBA contributing thousands of hours to preserve and make better, one of the largest parks within the Boston Metro area. If it was not for their efforts, Lynn Woods may have been lost to despair and development in the mid 90's.
Today with a renewed initiative by the City of Lynn, Park Management and other volunteer groups including Dieselbikes, Lynn Woods is growing to become one of the best-in-class multi-use trail networks in Massachusetts. But no matter how hard Dieselbikes and other volunteer groups try to preserve the Woods, there is always more that can be accomplished.
If you have been riding Lynn Woods on a regular basis this year, you may have noticed that the rusty car parts have finally been removed from the fire road. Trees that have fallen during storms are quickly cut and moved off the trail. Even cutting back brush and branches to maintain a visible trail line has been a constant action by our group. But even with all these efforts, there still has been an increase of trash dumping, graffiti and specious individuals throughout the Woods. These problems are nothing like what was in the past, but the City of Lynn is determined to keep the Woods Safe and Clean for all users.
We are asking all mountain bikers and other park users to be aware and report to Park Management any specious activity within the Woods. A month ago on a Saturday group ride, we at Dieselbikes came across three male individuals at 4 corners area who were acting very specious. They were carrying a large number of shopping bags and all began to look nervous as our bike group appeared. We notified Park Management but the party left the area before anything could be done. What were they doing? Who knows, but they were out of place and definitely not lost.
A few weeks ago, a night time party near the beginning of Overlook trail on the fire road turned into one of the biggest messes that Park Management seen in a number of years. Beer cans, used condoms and other stuff we rather not mention were left behind.
Just this past week, some unknown party dumped a tow behind trailer in the Great Woods Parking Lot. The trailer VIN number and license plates were removed but Lynn DPW towed the vehicle quickly before it became a danger to the public. Why would someone do this? Who knows, but incidents like these present a problem for Lynn Woods if not addressed quickly.
Again, we are asking all park used to get involved and keep their eyes open. If you see someone dumping trash in the parking lot, get the vehicle plate number and report it to Park Management. If you see people spraying graffiti on the trails, report it. If you see individuals that look really specious, report it. Park Management and the City of Lynn are ready to take action to prevent malicious activities that will harm park users or destroy the natural beauty of the Woods.
Park Management can be contacted at the following number: 781-844-0363
By: Diesel
Date: 08/12/2006