Sinister Bikes...
Have you heard the buzz!

If you have not heard the buzz, go and check out the Sinister website and read if for yourself. Apparently they are under new management as listed under their contact page. Plus, we noticed the phone has changed. We are not sure exactly what's going on, but our sources say there coming back and coming back big!
Anyone who has ridden with the Sinister crew know they are all a bunch of great guys! Its great to see a local bike company battle through the odds and survive to keep the New England Freeride representation alive!
We wish them the best of luck and will support this local bike company as much as possible!
Click here for more info on their Blog Site
---------------------------------------------
Sunday River Bike Park
Has Opened!
New this summer, gravity gods and goddesses will have another trail to hone their skills on thanks to the addition of Rock Star - a newly constructed advance/intermediate single track trail. Now in its fourth year of continuous operation, the bike park has officially opened on June 24 and will run into mid Sept.
Click here for more information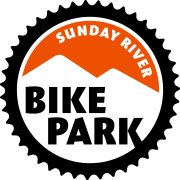 ---------------------------------------------
2011 Dirt Rag's Dirt Fest!
May 20th - 22nd

The DB crew is looking to go...need more NE riders who want to represent at this event. Sign up today on the DB Facebook Page
This looks to be a fun event. Check out more information at Dirt Rag.
Quoted from Dirt Rag's Website:
"Our motivation for this event is to promote the mountain bicycling community. As mountain bikers we each have unique and various definitions which create cliques, groups, classes, and styles. While we appreciate the intricacies that spawn from the esoteric nature of our sport, there are certain binding ties that we feel cause to celebrate. For the weekend we aim to promote an environment of inclusion not based around ability or insanity, but rather hearty spirit for adventure, festivity, and camaraderie."
Lynn Woods Fall
Trail Work Schedule
We have been super busy with additional activities and did not host any trail work days in the Spring. We received a ton of e-mails and verbal request to ensure we were still in the game of maintaining Lynn Woods.
To answer that, WE ARE. The trail system is in great condition and we chat with the park ranger from time to time. We did not see a need to host two trail days in the Spring, however members of our crew and other local riders are doing there part to keep the trails clear.
Be on the look out for DB to host two work days in the Fall which are published on our Google calendar.
---------------------------------------------
6th Annual Lynn Woods
Opening Ride - SICK!
We had 21 rides join the group for the 6th Annual Lynn Opening Ride this past Saturday. It was great to see familiar faces and some new faces joining the ride.
The group was charge up and everyone was trying something new out of the gate even though it was the first ride for some. Couple of minor mechanicals issues that were resolved quickly...so thanks to all for having their bikes ready to ride!
The DB crew has kicked off our group riding season and we are going to hit Highland and other locations more often.
Sign up today for our E-Ride notice and feel free to join our group rides...you are only going to have FUN!
---------------------------------------------
Lynn Woods 2011 Trail Maintenance Schedule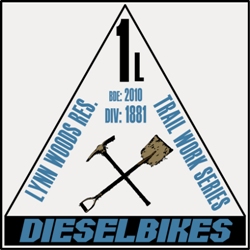 The DB 2011 Lynn Woods Trail Maintenance will be released shortly. We are running behind our typically schedule to publish trail maintenance dates, but we plan on hosting them this year.
The team is out along with other local riders who love Lynn cleaning up the trails from this past winters havoc.
Stay tune for our trail work dates and details regarding each project.
----------------------------------------------
Trail Riding Conditions
Please remember this is the time of the year we call MUD SEASON. The DB crew has been out riding places such as HP and Willowdale and conditions are excellent. However places like Greenwood and B&Ts are still wet in a number of sections.
We ask the mountain bike community to ride with common sense when going to a trail location that is known to be rather muddy this time of the year. The less damage now, means less work for your local trail crews to maintain.
3rd Annual Burke Mt.
Bike'n & Beer Fest Re-cap!!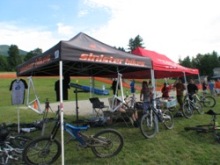 Once again the Dieselbikes crew ventured up to Burke Mountain and hung our with the Sinister Bikes crew during the 3rd annual Bike'n & Beer Festival.
This was the first time the DB crew attended this festival and we can not wait until next year's event. Burke Mt. now hosts lift service and the trails there are fun for all levels. From high speed dirt jumps to long flowy downhill trails, this place has it all!
--------------------------------------------
4th Annual Vermont Mountain Bike Festival Re-Cap!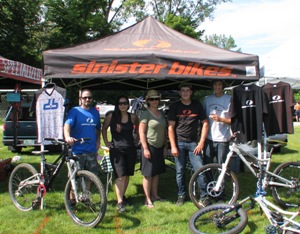 We at Dieselbikes ventured up with our friends at Sinister Bikes and attend the 4th Annual Vermont Mountain Bike Festival. This was a fun event with over 20 vendors, food, music and of course BEER!
The event was held in Waterbury VT next to some of the sweetest single-track in VT. These trails had everything; long hill climbs that burn the legs, but the decent down the mountain is well worth leaving your lunch on at the top!
The Sinister Crew was wicked cool and we tagged along to shoot some video and photos; check them out on the DB Facebook page!
--------------------------------------------
2011 HMBP Opener!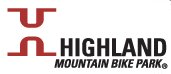 Come one come all and join the DB crew along with a ton of other slightly crazy mountain bikers for this season's HMBP Opener! New trail sections, features and what is sure to be another season of first for many riders, Highland is opening on Saturday May 8th. If you are a current season pass holder, you get to ride on Friday May 7th before everyone else!
The DB crew will be there Friday as well Saturday part-taking in the evening festivities that are planned. If not to smashed or tired from riding, we may try to ride Sunday too.
More Info: highlandmountain.com