Bare Bone's News
General Postings - 2009
MTB "QR" Release Systems a Thing of the Past? (Posted Date: 09.30.2009)
There is talk in the bicycle industry about killing off the 30+ year old QR Style release design system for mountain bikes. Is this good, is this bad? In my opinion, this would be a key advancement in axle technology and allow for a more secure and safe option on installing your wheels…but this is my opinion...
- Click here for the full story!

Lynn Woods Part of USFS Freerider Crackdown? (Posted Date: 08.28.2009)
This past month an article written by the Associated Press and published in the Boston Herald (and other papers nationwide) made reference to Lynn Woods and how mountain bikers are destroying the trails. We received several e-mails from local area riders asking if the article was accurate and if new problems were developing. We spoke to park management after reading the article and they assured us that no relationship problems exist between themselves & mountain bikers in Lynn Woods...
- Click here for the full article!
Product Review
Telonix 26x2.60 Hans Rey's Signature Series Kenda Tire (Posted Date: 07.31.2009)
The Telonix tire I purchased is the wire bead version with 2-ply sidewall construction and Kenda's "STICK-E" compound (P/N 212377). It can be used as either a front or back tire, has a specific rotational direction, and is available in a smaller 26x2.40 size wire bead or 26x2.40 & 2.20 folding bead versions...
- Click here to read the full review!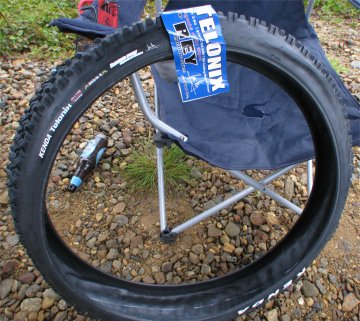 Highland Mountain Bike Park (Posted Date: 07.22.2009)
We need to give a huge shout-out to Mark Hayes and his crew at Highland Mountain for creating a well balanced mountain bike park that has something for all levels. Dieselbikes has been riding Highland since it opened to the public and every year it gets bigger and better! New beginner trails, additional jump lines, stunts, pumptracks - you name it, Highland probably has it...
- Click here to see video & Pictures!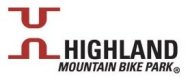 Looking for Some Local Supporters! (Posted Date: 07.01.2009)
Being born and raised in New England, I have a great appreciation for this area of the country. Although its a love/hate relationship, many of us realize at one time or another how much New England has to offer. We all have traveled to other parts of the country and realized....
- Click here to read the full story!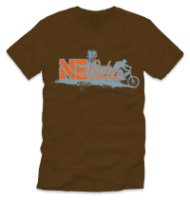 2009 D-Day Mountain Bike Expo Re-Cap! (Posted Date: 06.19.2009)
It is our great pleasure to announce that the 3rd Annual D-Day Mountain Bike event, held on June 13, 2009, was a big success for the Lynn Woods Reservation. The event generated $750.00 to help support the trail network. Despite the cold rain-soaked week, D-Day was blessed with one day of perfect sunshine. Thanks to the weather we were able to pull off a full day full of events, games, group rides and demo equipment.
- Click here for the complete event re-cap!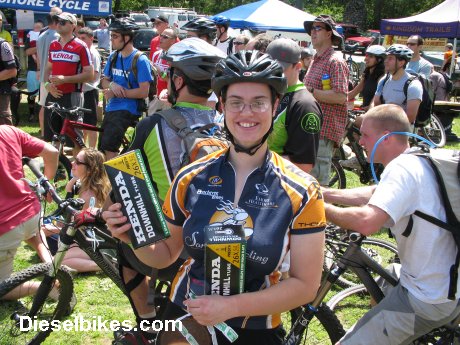 D-Day Event Announcement! (Posted Date: 05.27.2009)
We are happy to announce Intense Cycles of Temecula, CA has just inked a deal with Dieselbikes and will be attending the 3rd Annual D-Day Mountain Bike Expo. The Intense Dirt Demo Tour Truck will be arriving on June 13th with a ton…we mean a TON of bikes for you to tryout during the event.

Meet the Intense factory rep and speak with their local dealer Belmont Wheelworks who will also be attending this event. This event is less then 4 weeks away, DON'T miss it!
- Click here for more information!
The DB Community (Posted Date: 03.31.2009)
Dieselbikes is now entering its fifth year of operation and we are happy to be a part of the New England riding community. As we grow so do the number of riders with whom we are in contact.
That said, we have decided to utilize the following online social network sites to better maintain communication with fellow riders while continuing to expanding our reach.
- DB Myspace:
- DB Facebook:

- DB YouTube:

D-Day Mountain Bike Expo Event Promo Video is online! (Posted Date: 03.21.2009)
Have you wondered what D-Day is all about? This year instead of just reading about it you can watch a short promo video we cooked up a few weeks ago. We are hosting this event for the third time and each year we add new sponsors and venues. Even though the economy is in the pits and some of our past vendors can not return, we still plan on pulling off a great mountain bike event that is fun for everyone. Tell your friends and mark your calendar for the 3rd Annual D-Day Mountain Bike Expo happening Saturday June 13th!
- Click here - D-Day Event & Promo Video!
Events Page Update! (Posted Date: 02.24.2009)
The list of 2009 events has just been posted. Click on the link below and check out some of this years great events hosted by our club. We are starting of the year with our 3rd annual D-Day Expo and continuing with a host of other stuff. 2009 is going to be another great riding season for New England and we are proud to be involved with this sport.
DB Changes on the Way! (Posted Date: 01.06.2009)
2009 is here and we at Dieselbikes will be stepping up our involvement by branching out into other bike related projects within the community. We have a number of club initiatives for this season and believe 2009 will be the year to get them started.
First off, we have revised our monthly newsletter! Due to the number of our growing subscribers; now over 500, we are expanding our newsletter to include new topics, enhanced graphics and defining to the riding community what Dieselbikes is all about! We want to provide YOU the reader with more valued information regarding the trails we help maintain, projects we are working on and what's going on with the sport of mountain biking. Changes to our website are in the works and our new line of active apparel will be out for the spring riding season.
We have starting our 5th year of operation and its time we took this club to the next level. Be on the look out for our growing presents and feel free to ride or trail work with us anytime. We are just a group of mountain bikers that share a passion for this sport…just like YOU!